Audiovisual integration of the UEFA stadium in Lausanne
Scoring board, LED banner around the pitch, VIPs and over 200 monitors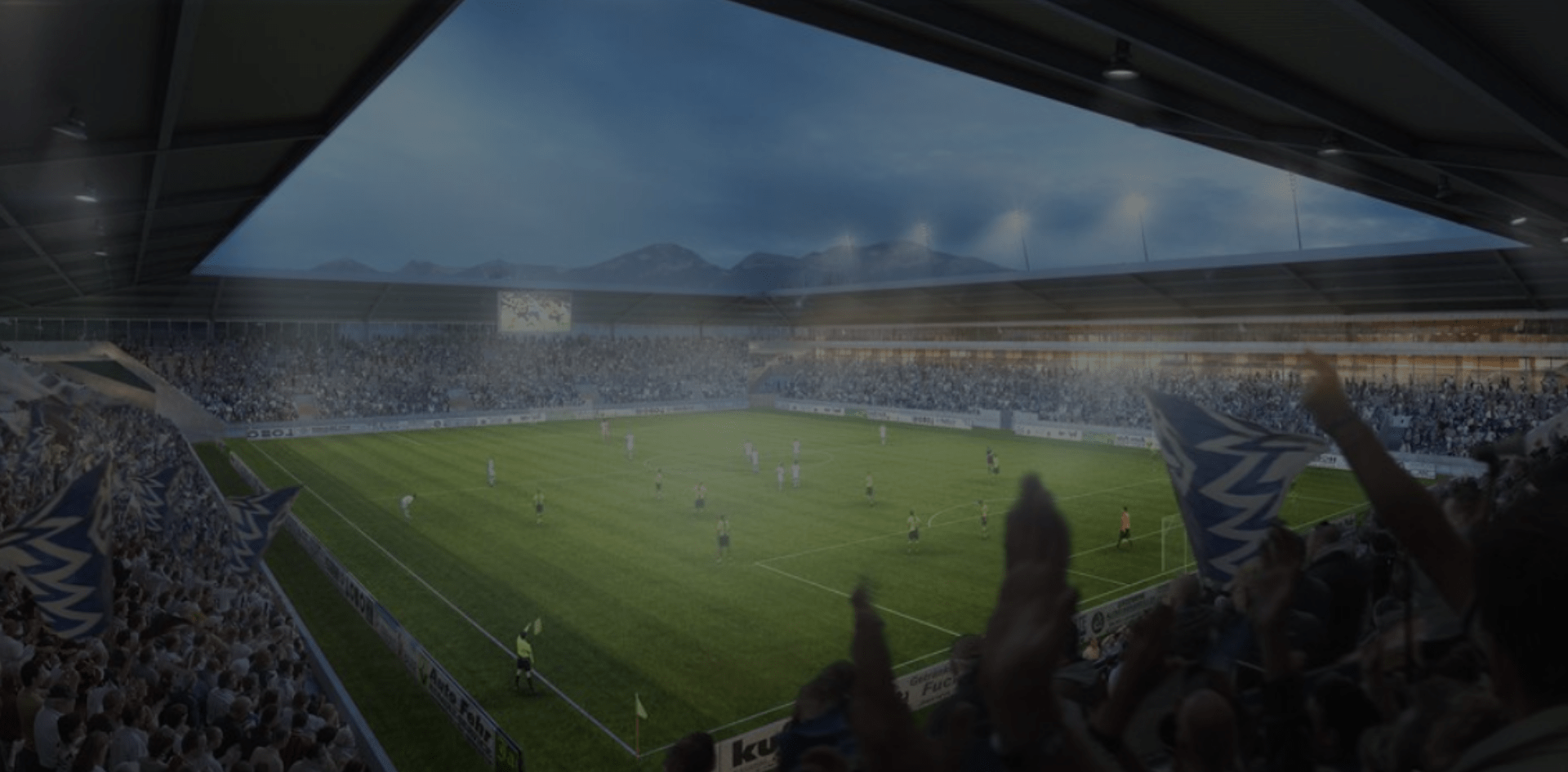 The new Stade de la Tuilière stadium in Lausanne, Switzerland was built for the FC Lausanne Sport Club and will be able to accommodate up to 12,000 spectators. Work began in summer 2017 for delivery in the 2020-2021 season. It will replace the historic Pontaise Olympic Stadium, home of the club since 1954, and meets UEFA Category 4 standards. Lemanvisio is delighted to have carried out the audiovisual integration of this new large-scale project.
The architecture is characterized by its open corners that will serve as an entrance for spectators but also by an optimal use of the stadium, especially for non-football events. Lemanvisio has realized the whole audiovisual integration with the products of the Korean manufacturer LG:
2 x 8.0mm by 4.8m LED Scoring Boards, with a pitch of 10mm
250 metres of LED advertising around the pitch
5 VIP boxes with monitors, sound system and home automation
2 x 2.90m x 1.60m 98" monitors in the restaurant area
More than 80 55" monitors in the stadium
Centralized content display management system
Delivery of the whole set to UEFA standards
We would like to thank the Club's management, the LG factory and all the employees who participated in the successful completion of this magnificent mandate. We wish all the best to the FC Lausanne Sport team and we are looking forward to enjoying the atmosphere of the stadium!