Interactive Video Wall
Interactive visual installation with personalised content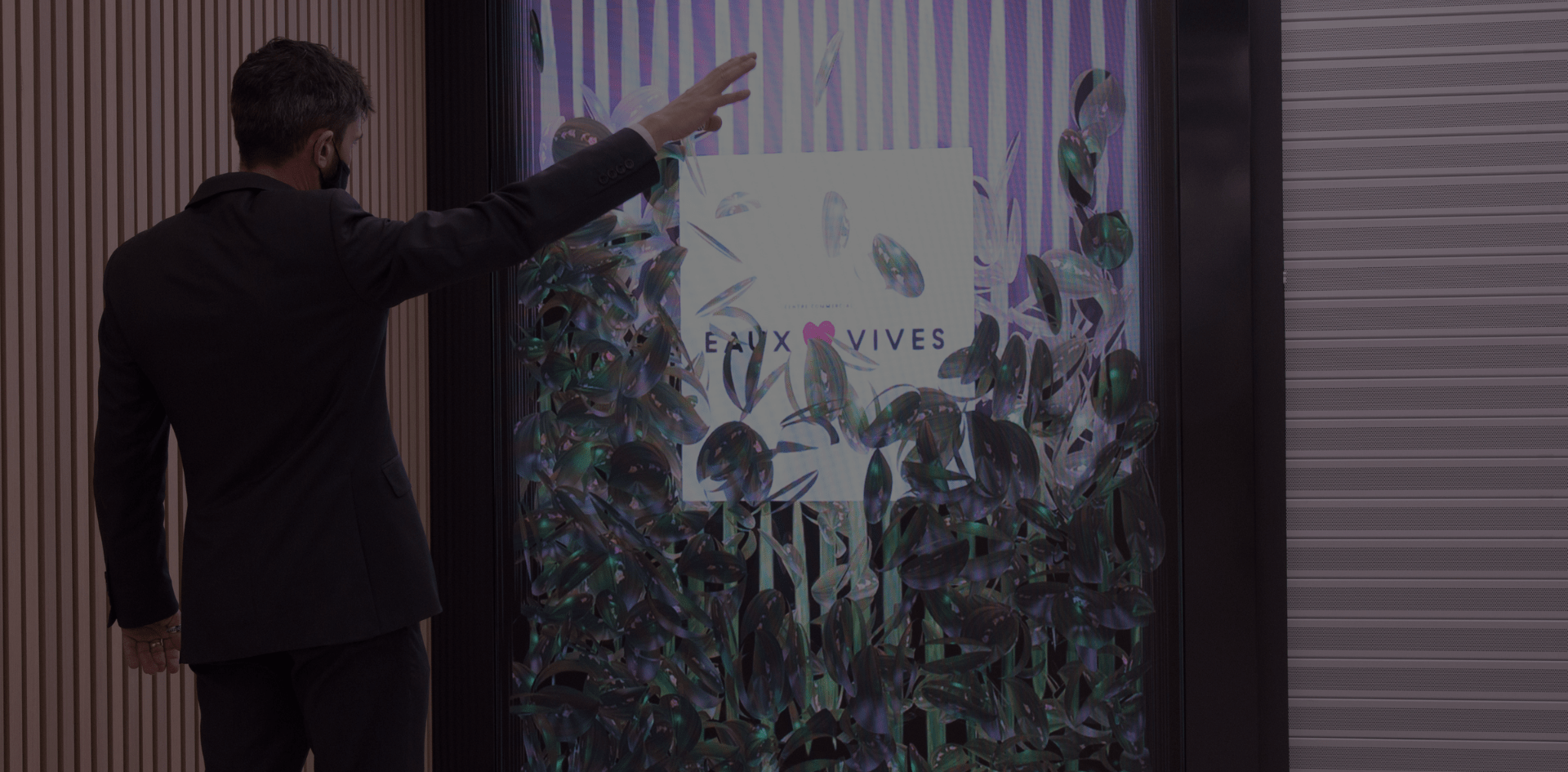 As part of the renovation of the shopping center, the owner of the center worked with CCHE on a concept of personalized content that evolves according to the actions of the customers of the Center who pass in front or take a moment to interact with the installation. This interactive video wall is a wonderful communication project with the Center's audience.
We are proud to have realized this interactive video wall project which combines technical, artistic and design performances
Creation of a LED wall measuring 180 cm W x 230 cm H
Composite with a pitch of 1.56 mm
With a custom-made lock casing
For the integration of the presence detection system
Creation and display of interactive content
The presence detection system creates a direct interaction between the viewer and the dynamic content presented. This was created in coordination with the material to achieve a rendering that meets the client's ambitions for their new center. This interactive video wall is a great communication channel.
We are thrilled to have collaborated on this artistically significant project that offers an immersive and innovative experience to the audience.
We thank Swisslife for their confidence, the CCHE office and Mideric.com for the coordination of this very beautiful realization.
You may also be interested in this:
Visual art in CEVA stations
A look back at the visual art project in the CEVA stations. With a total length of 16 kilometers, the CEVA railway line [...]
Renovation of the Vaudoise Insurance Campus
Lemanvisio is pleased to have participated in the renovation of the Vaudoise Insurance campus by integrating technological solutions from [...]