Visual art in CEVA stations
Equipment of the 5 stations of the Léman Express in 2020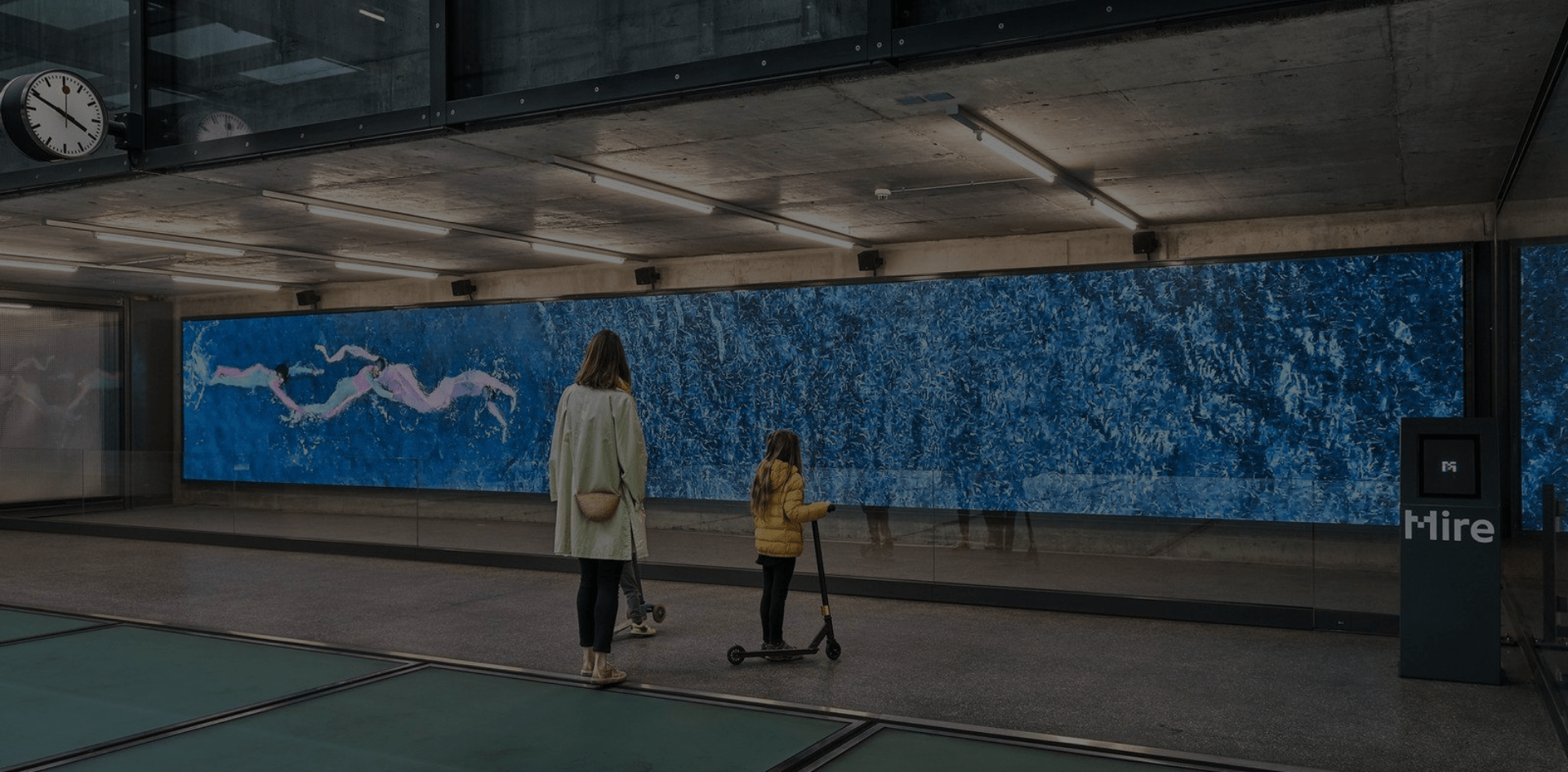 A look back at the visual art project in the CEVA stations. With a total length of 16 kilometers, the CEVA railway line connects the Geneva Cornavin station to Annemasse, while serving the main activity centers of Geneva. The line offers a real practical and ecological alternative to the automobile and improves the quality of life of its users and all the inhabitants of the Geneva area.
The idea of exhibiting visual art in CEVA stations emerged in 2017, while the new stations were still under construction. The ambition is to offer a wide audience a proximity to contemporary art by exhibiting audiovisual works. Lemanvisio naturally positioned itself as the ideal partner for the realization and maintenance of these outdoor installations.
We are proud to have contributed to this visual art project in CEVA stations that combines technical performance and design for the public of Geneva.
1 x 4.8 metre by 2.70 metre LED video wall with 2.5 mm pitch
2 picture walls of 3.80 metres by 2.15 and 1 by 4.80 high
3 LED video walls of 16 metres by 2 with a pitch of 4 mm
7 x 85'', full HD ultra bright monitors for outdoor display
7 projection systems on the platforms with an image of 600 X 287 mm
21 digital touch totems on all sites
And the centralized content management system
We would like to thank the Fonds cantonal d'art contemporain du canton de Genève for the innovation of the project and the trust shown in the framework of this mandate.