Work from anywhere, for personal or professional life
The new Poly Studio P series offers a range of products with incredible sound and video quality for your virtual meetings from home.
The Poly Studio P range allows you to make the most of video calls wherever you are. Poly cameras deliver premium video and audio quality wherever you go.
The solutions are designed to match the working styles of all types of users by including the simplest configuration and cloud services for IT teams.
Poly Studio P5, Individual camera for your desktop
Poly Sync 40, intelligent tabletop speaker
Poly Studio P15, Video bar, All in one for your desktop
Poly Studio P21, 21" Monitor, Conferencing Display All in one
Poly's P-systems are the solution for a quality HOME OFFICE.
Don't compromise on video, you can get premium sound and advanced camera features for your environments. It's all possible with these easy-to-install, easy-to-manage and of course easy-to-use solutions.
Organise meetings your way
The Poly Studio P range offers support for your video conferencing software from an external PC. The Poly Studio P15 is also Microsoft Teams and Zoom certified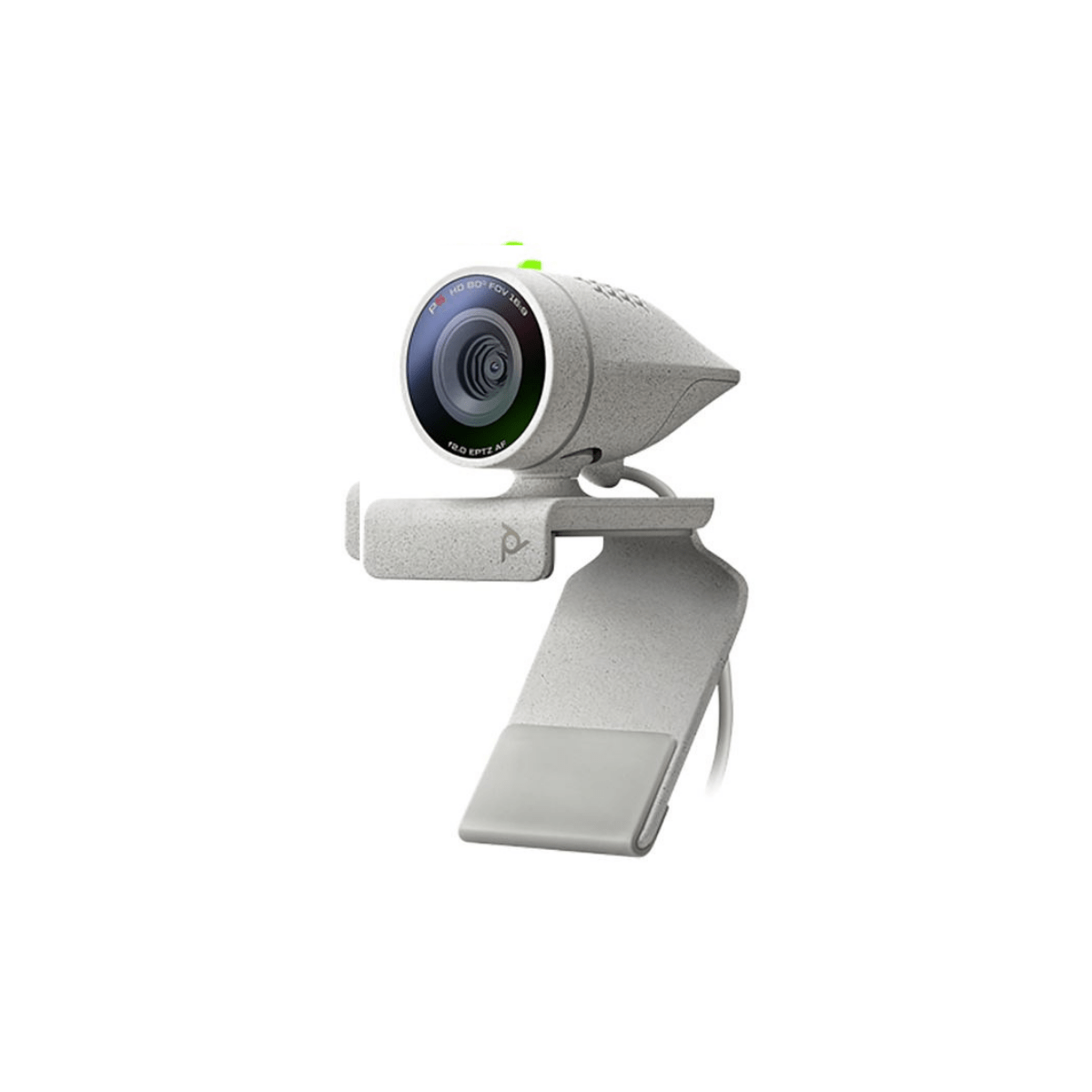 Poly P5 webcam
a consistently professional look with outstanding camera optics
optimised for video conferencing
Highest quality video calls anywhere you work
Always get a professional quality image
Bright colours and automatic low-light compensation
Directional microphone for better discussion comfort
Built-in privacy shutter for added security and privacy
Available end of March 2021
I am interested in this solution
Poly Sync 40
Smart USB & Bluetooth speaker for your personal workspace or small meeting rooms
Adjustable microphones with echo and noise reduction
Smooth, natural conversations with full duplex audio
High performance speaker with Bass Reflex system
Wireless connection via Bluetooth or wired via USB a or C
I am interested in this solution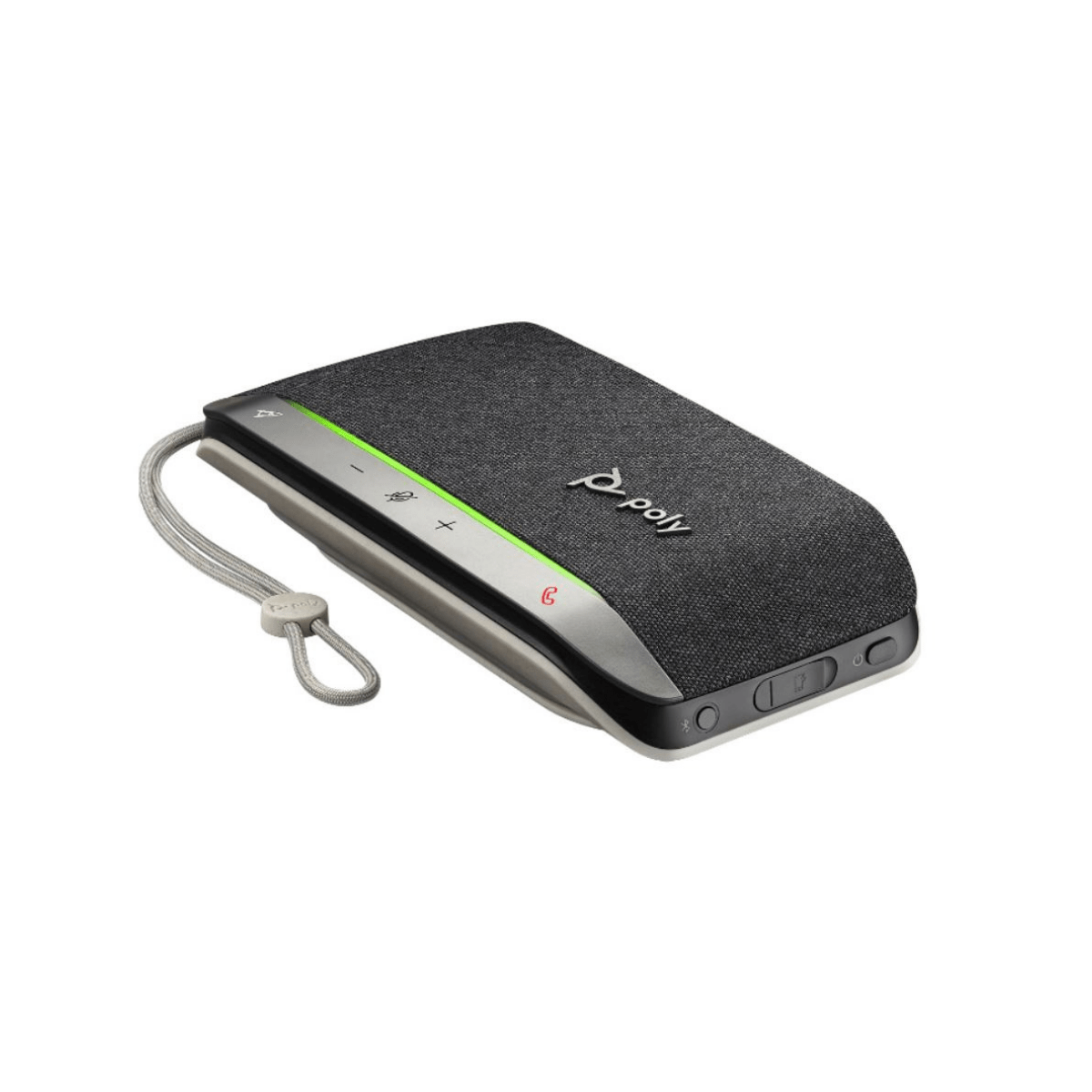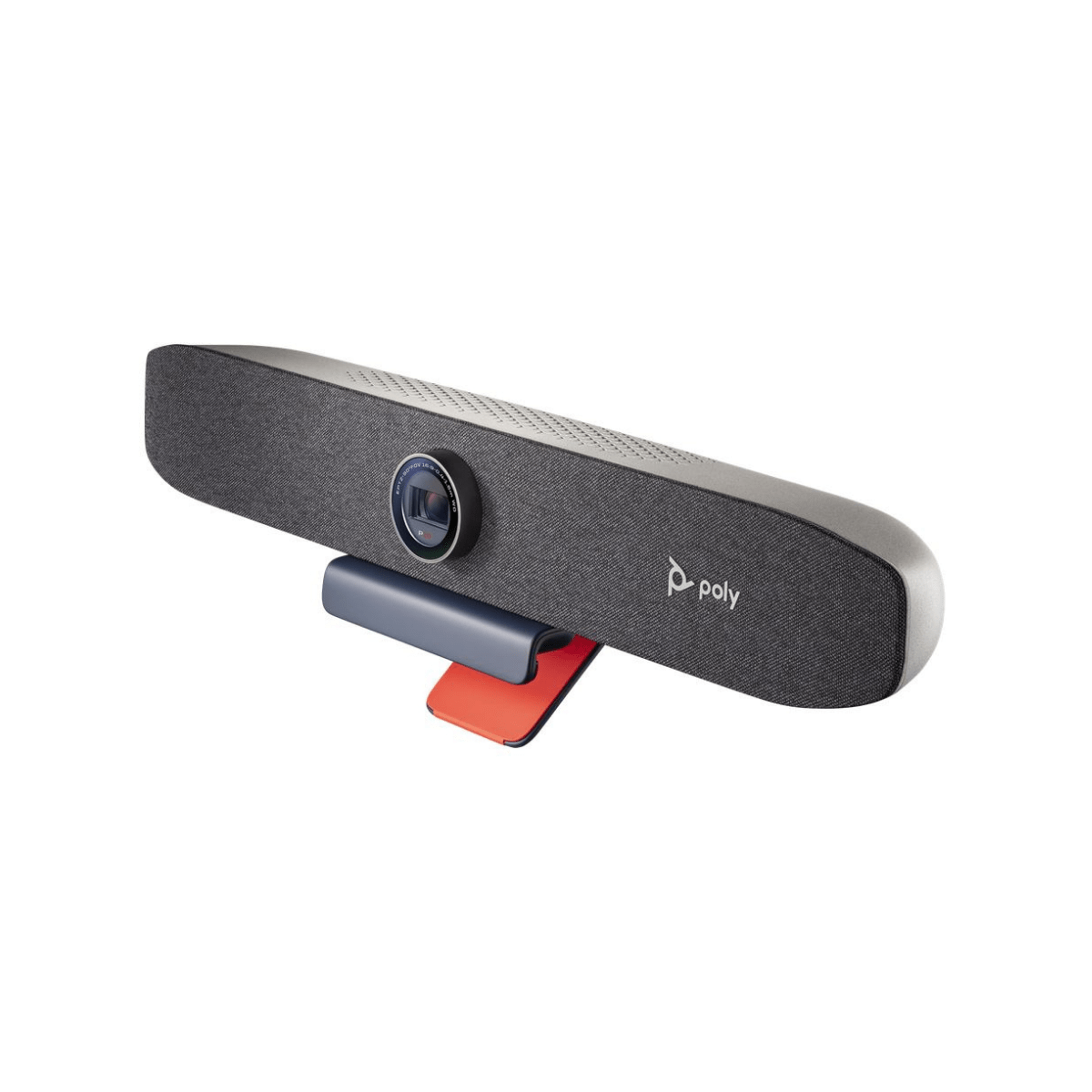 All in one Poly P15
Video conferencing solution, with automatic camera framing and advanced technology for environmental noise reduction
4K resolution for crisp, clear images

High performance light sensor


With integrated privacy shutter

All-in-one system with speakers


And a combination of several microphones
I am interested in this solution
All in one Poly P21 display
Boost your video calls with the Poly Studio P21!
Everything you need for a professional quality video experience, ready to use with a single USB connection that works with any video application.
A brilliant 21-inch screen and integrated high-definition camera, high-fidelity speakers, a microphone and adjustable ambient lighting.
Available July 2021
I am interested in this solution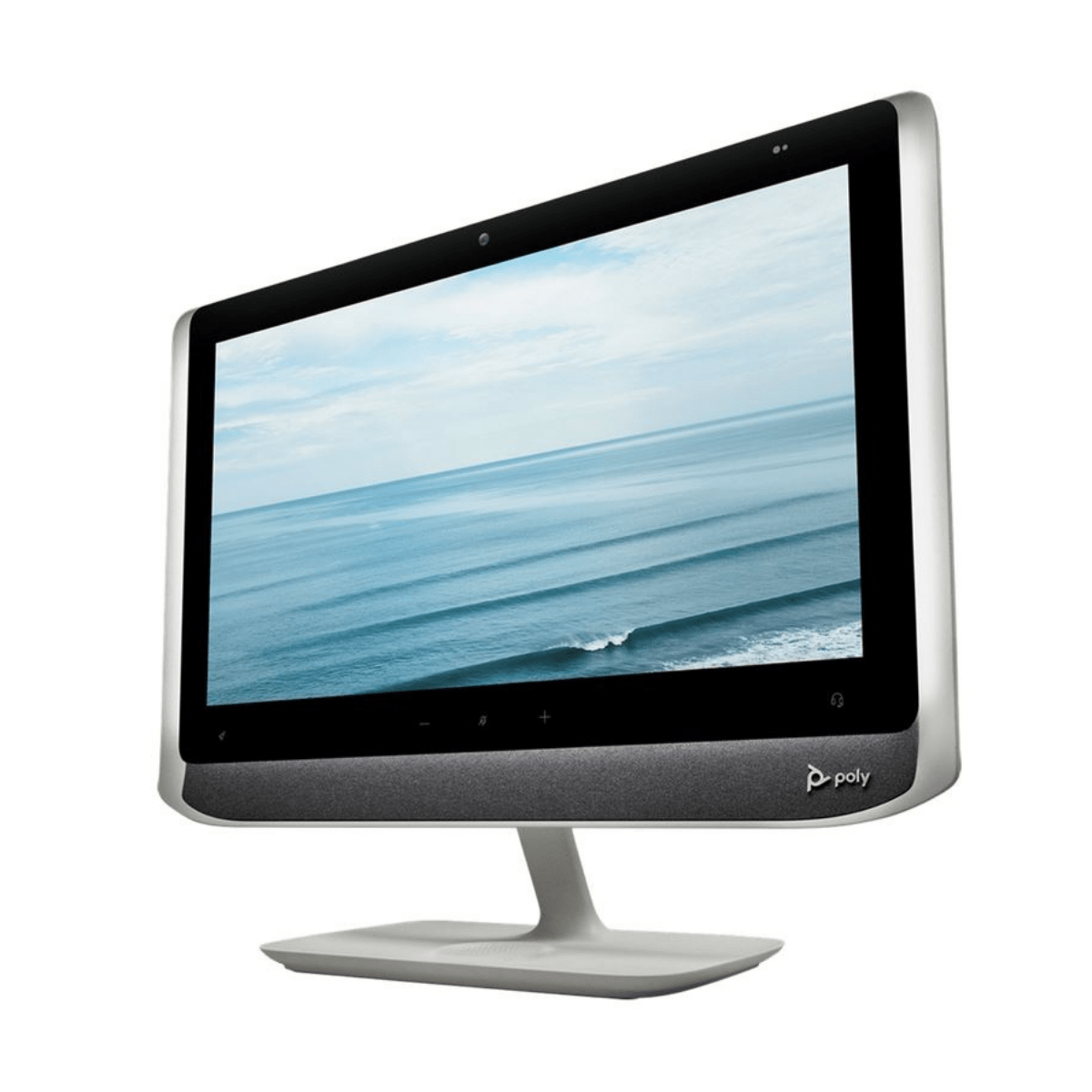 Poly Studio P15 Automatic Camera Framing
Testing the audio tracking feature of the P15 videoconference bar. It is placed above the workstation screen and tracks the speaker's face.
Presentation of the Poly range and service
We offer the best of Poly's audio and video technology for your personal workspace
You may also be interested in this: